HOOG CATHARIJNE 50 JAAR
Fifty years ago, Princess Beatrix opened Europe's largest indoor shopping centre at the time: Hoog Catharijne. That means Hoog Catharijne celebrated its fiftieth anniversary in the summer of 2023. This special milestone had to be celebrated in a big way. For more than ten years, The Groundbreakers has been producing events for Hoog Catharijne, so we were thrilled to win the pitch for this special project and to organise the three-month anniversary programme.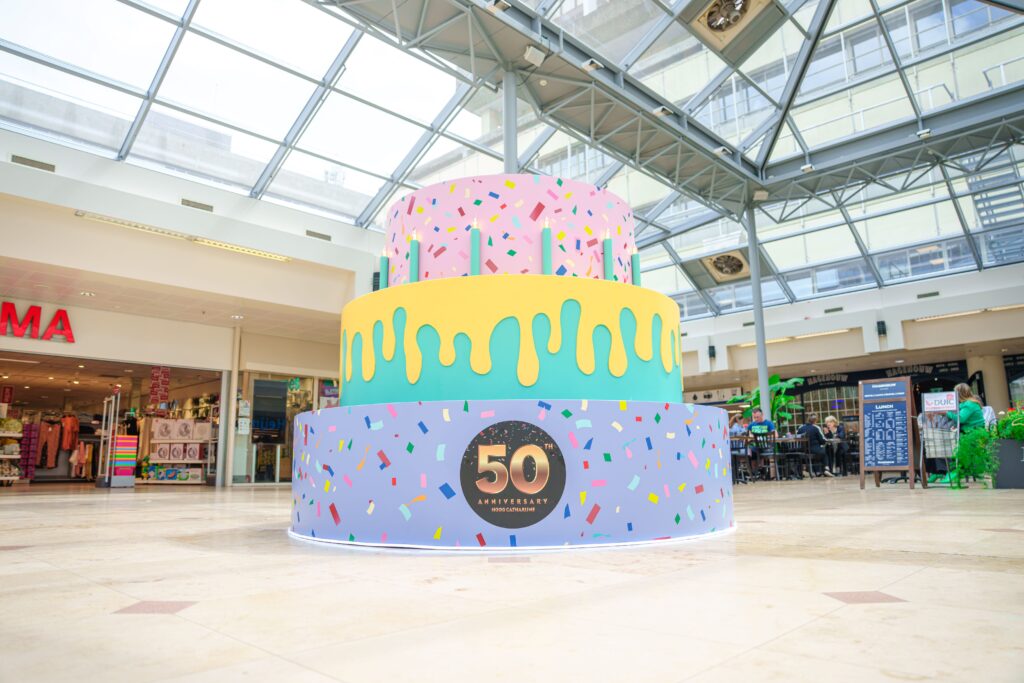 For the 50th anniversary, we developed the anniversary campaign 'The Mall For Us All'. With this campaign, we want to give the place Hoog Catharijne a face and celebrate 50 years of memories together with its visitors. It is the people who make Hoog Catharijne, so it is the visitors of Hoog Catharijne who shine on the campaign posters throughout Utrecht and its surroundings. On billboards, bus shelters, digital screens and various magazines and newspapers, the campaign was communicated in a big way.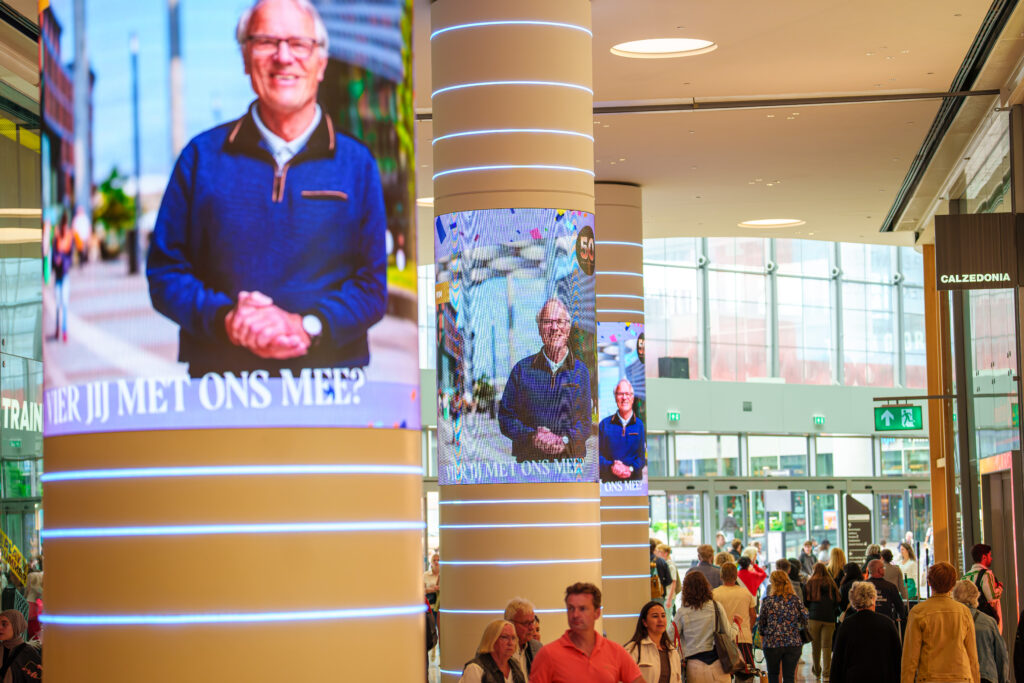 During the anniversary programme, we organised several activities and events to celebrate the anniversary in the city. For instance, a life-size Shop-up Bag travelled through Utrecht's parks. This eye-catching shopper featured the anniversary programme. In the shopping centre itself, the jubilee was visible through the colourful confetti explosion under hot Bollendak and the cheerful Shareable Cake tempting to take fun photos or videos. The 50th anniversary of Hoog Catharijne cannot escape anyone's attention!